Mush & Alga's Adventure: Blue Ridge Parkway - Virginia, North Carolina
Traveled to Nashville & Johnson City, TN, to visit family, on to Shenandoah National Park in Virginia, where we began our trip an the Northern End of the Blue Ridge Parkway, heading South to North Carolina.


Last 3 posts for: Blue Ridge Parkway - Virginia, North Carolina
| | |
| --- | --- |
| North End of the Blue Ridge Parkway/Skyline Drive | Monday, December 30, 2013 |
We traveled a short distance from Strasburg to Front Royal, Virginia, where we had some lunch before we entered the Northern end of the Blue Ridge Parkway.  You enter the Shenandoah National Park at the Front Royal (North) Entrance Station off of Highway 340 and travel south on the scenic roadway,  Skyline Drive, which follows the crest of the Blue Ridge Mountains for 105 miles.  At the southern end of Skyline Drive it becomes the Blue Ridge Parkway, which is 469 miles and goes through the Great Smoky Mountains.  Such a beautiful drive, we want to come back and travel this highway in the fall so we can see all the color changes - must  be awesome!
---
| | |
| --- | --- |
| The Strasburg Hotel, Strasburg, VA | Tuesday, November 26, 2013 |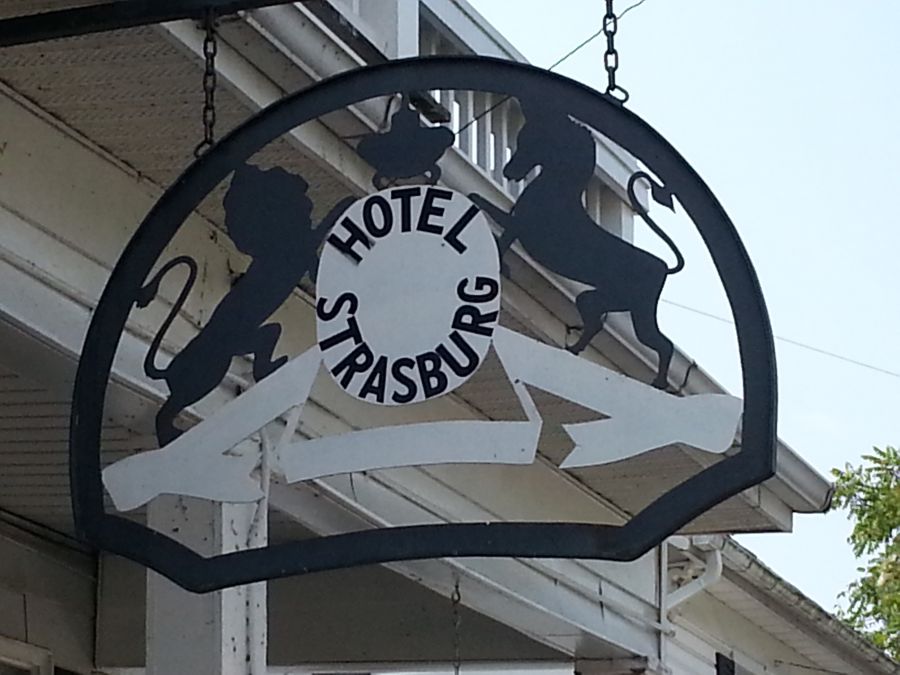 view all photos
Cool sign for The Hotel Strasburg.
---
| | |
| --- | --- |
| Finally on Vacation! | Tuesday, November 26, 2013 |
Seems like to took forever to leave for our vacation.  Always lots of work to prepare home, plants and animals for a caretaker while we are away.  Flew from Austin, Texas, to Nashville, Tennessee, rented a car and went to visit family.  Had a great time!  Then off to the north east corner of Tennessee to visit friends.  More fun!  For August the weather was very cool in Tennessee, I had to wear a light cotton jacket - sure didn't need a jacket in Texas!!!  

After visiting family and friends we headed northeast on Highway 81 from Johnson, TN,  going to Strasburg, Virginia.  We stayed one night at The Strasburg Hotel, located in the heart of the Shenandoah Valley.  The hotel was built as a private hospital in 1902.  Each room is decorated differently and they are all very charming.  We loved this hotel. 

The next morning we headed a short distance to Front Royal where we entered the northern end of the Blue Ridge Parkway.  


---